ENDURrun Sport Stage 0: The Pre Race Meeting
Welp, here we go again!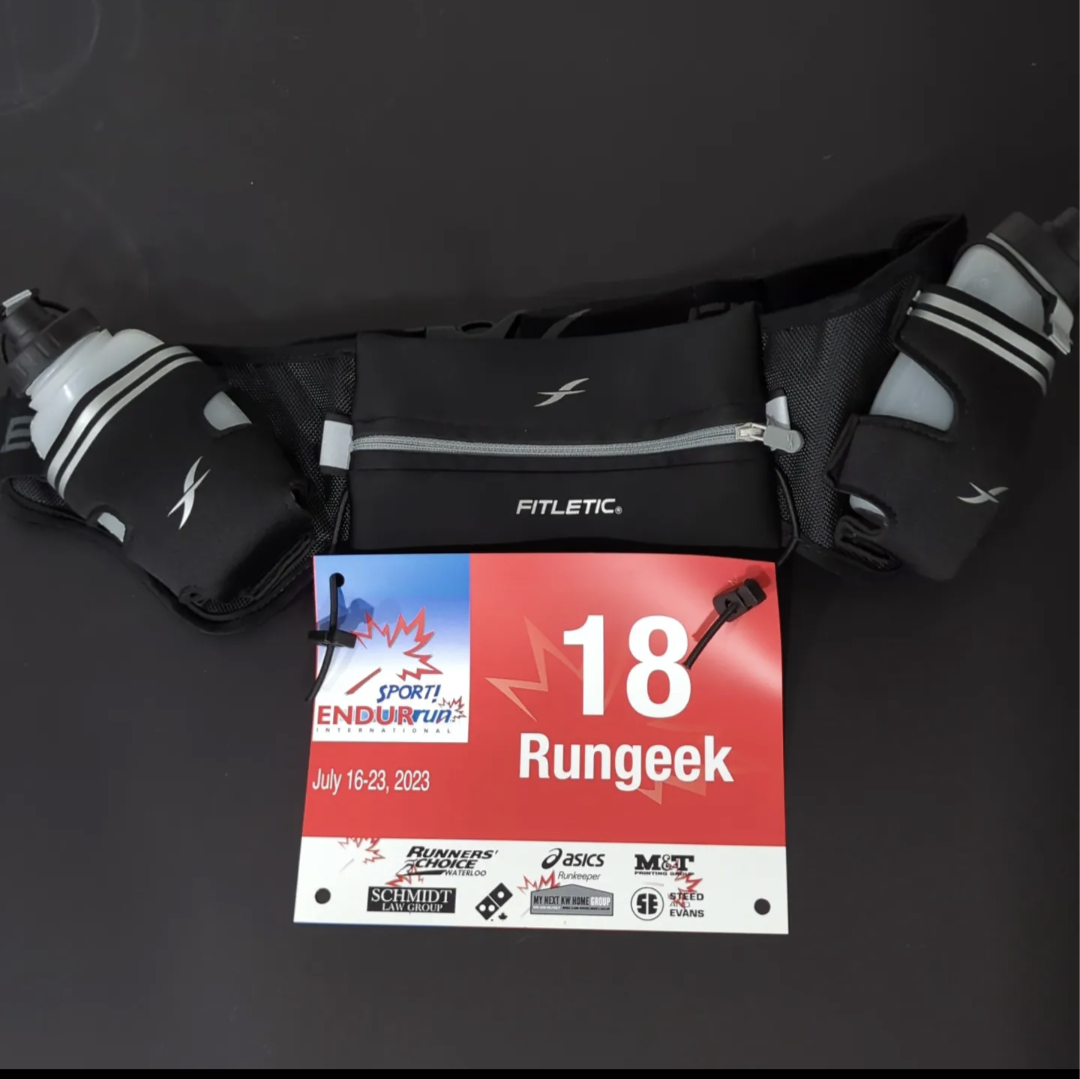 I'm back in Waterloo for the week to participate in the ENDURrun Sport. This race has been a long time coming; I signed up for the inaugural race in 2020, only to have it cancelled due to COVID-19. It was cancelled again in 2021 for the same reason. In 2022, it was also cancelled because the race directory couldn't secure all the permits necessary.
After it was cancelled in 2022 I actually emailed Lloyd the race director, telling him to just keep the money as a donation to RunWaterloo. But I guess he didn't listen, because I found myself on the confirmed registrants. Yay.
I'm not as enthusiastic as I should be. I love these races. Normally I'd have no problem with coming here for the week and running every day. But training has been difficult for the last couple of years. Nagging weirdness in my hamstring, coupled with lack of motivation and a very stressful and busy personal life has played havoc with my training. My coach probably is fed up with seeing all the "red boxes" in TrainingPeaks. I know I would be. But a lot of times these days, I just don't have the energy or desire to go out and run.
I got to the pre race meeting site (aka the race director's house) ten minutes before it started. It was wonderful seeing so many familiar faces, people I've run with in past ENDURruns and other races, and also people who are volunteers at the many RunWaterloo races. I've said this before in other blog posts, but it really is like coming home to an alternate family.
Lloyd started the meeting with some comments about the challenges this race has faced, plus some we are still to see during the week. Some of the trail portions may be inaccessible due to the projected rainfall over the week. The City of Waterloo has clamped down on permits for running events, which has made Lloyd move the majority of his races to paved trails off streets and in parks. I do not know why they are so hostile to the running community, but I hope that things change in the future.
Here's the full list of events:
10 KM, - 2 loops of this course
7.5 KM Time Trial - Out and back on this course
5 KM Cross Country Run - 1 loop of this course
10 KM Cross Country Run - 2 loops of this course
5 Mile Hill Run, 1 loop of this course
13.4 KM Technical Trail Run - 5 loops of this course
5 KM Track Race - 12.5 laps of the track
Half Marathon - 3 loops of this course
The locations and route maps are located here
Some interesting things about this race:
5 of the 8 stages are evening runs (5pm or 6pm).
Stages 3 and 4 are on the same day.
Well I'd better get my stuff ready and hit the sack. Tomorrow's race comes early, and I need to be rested for it.
The official photos of the pre-race meeting can be seen here